Vertical Return Style Sputtering Equipment SPL-V Series
The vertical sputter type sputtering mass production equipment can handle with small-medium substrate.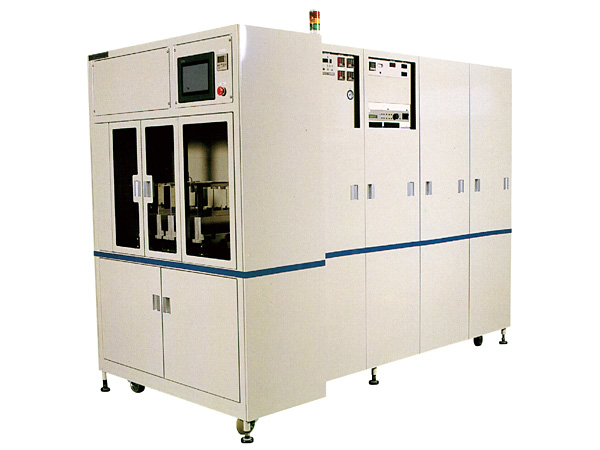 Features

Specifications

Applications
Features
Vertical return back style with load lock design can always provide high vacuum environment for deposition process and enable the stable evaporation.
this provides to evaporate both sides simultaneously and fully automated equipment.
this can deal with various shapes of substrate, highly flexible design.
Spec example SPL-342V
Equipment constitution

load lock chamber, process chamber tray, rack&pinon transfer method by carrier
Substrate size

W300XH130
Cathode

DC square planar type 2 units DC5Kw
Operation

Fully automated(vent・transfer・heat up・evaporate)
Applications
Electronic parts
Crystal device
SAW/FBAR
Thin film sensor
Magnetic recording media
Thin film solar cell
Others