Historical Highlights
Foundation – 1990's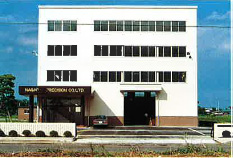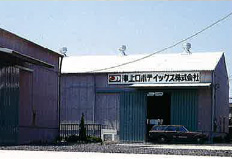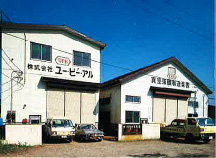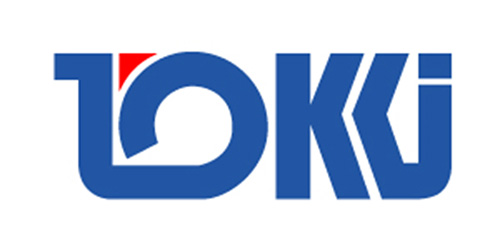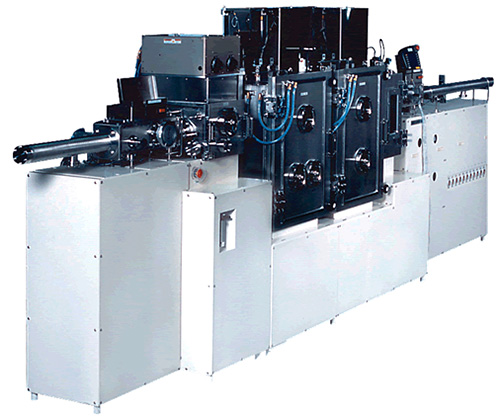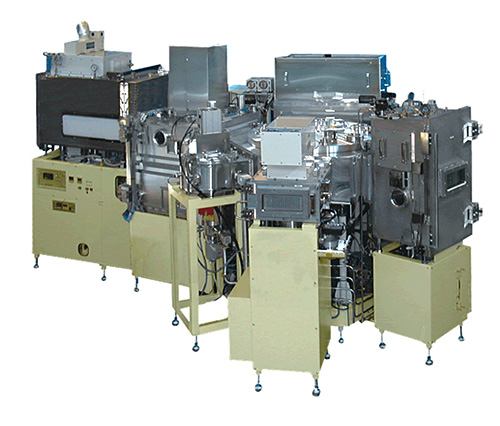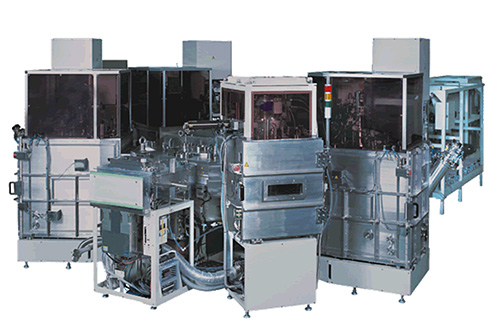 July 1967

Tsugami Specialty Machine Co., Ltd. was established by Kenichi Tsugami in Shimbashi, Minato-ku, Tokyo, with capitalization of \1 million, and began selling machine tools and automation systems.
July 1972

Nagaoka Precision Co., Ltd. was established in Nagaoka City, Niigata Prefecture, and began designing and producing FA systems, peripheral equipment, and production tools.
April 1982

Tsugami Robotics Co., Ltd. was established in Yokohama City, Kanagawa Prefecture, becoming Japan's first authorized robot engineering company.
July 1983

Tsugami Specialty Machine acquired an equity stake in UPR Co., Ltd., a vacuum process equipment manufacturer, thereby entering the new field of vacuum thin-film deposition system.
January 1986

Tsugami Specialty Machine, Nagaoka Precision, Tsugami Robotics, and UPR merged to form the new company Tokki Corporation, Ltd., with the aim of expanding business in FA systems and vacuum thin film deposition equipment.
January 1991

Tokki received approval from the Japan Securities Dealers Association to register its shares on Japan's over-the-counter market.
August 1993

Tokki completed its experimental equipment for the manufacture of organic LED (OLED).
May 1996

Tokki completed its OLED equipment for production (small to medium volume).
June 1999

Tokki developed ELVESS, a fully automated OLED manufacturing system for mass production, and began selling ELVESS as a core product in its new business of products applying vacuum technologies.
2000 – 2006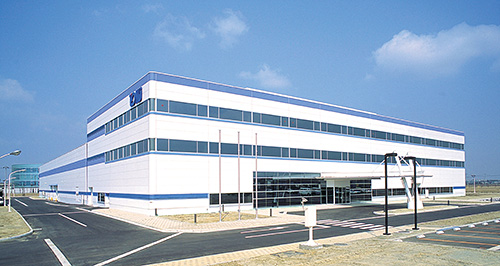 February 2001

Tokki developed and started selling Small-ELVESS-C, a trial/small-lot manufacturing system for full-color organic EL devices, and pursued further practical development of such devices.
May 2001

Tokki entered an agreement with U.K.-based Cambridge Display Technology (CDT) covering the joint development of mass production technologies for polymer LED devices, and pursued further practical development of such equipment.
December 2001

Tokki purchased the Niigata Factory from Niigata Keiso Co., Ltd., in order to expand its production capacity and shorten delivery times for OLED manufacturing equipment.
September 2002

Paid-in capital was increased to \2.042 billion through a public offering (1.2 million shares).
November 2002

Tokki established Tsutoku Specialty Machine Trading (Shanghai) Co., Ltd., with an equity holding of 30%.
April 2003

Tokki completed the Mitsuke Factory in the Niigata Chubu Industrial Park in Mitsuke City, Niigata Prefecture.
December 2003

Construction of the R&D Center, which is aimed at further strengthening Tokki's new technology development, was completed adjacent to the Mitsuke Factory.
December 2003

Paid-in capital was increased to \2.8612 billion through a public offering (800,000 shares).
January 2004

Tokki spun off its FA system and machine tool sales operations by forming the consolidated subsidiary Tokki Industries Co., Ltd.
June 2004

Tokki Industries raised its equity holding in Tokki Technica Co., Ltd. to 100%, thereby making it a wholly owned subsidiary and the group's core company in the field of FA system outsourcing.
December 2004

Tokki canceled its registration on the Japan Securities Dealers Association and was listed on the JASDAQ Securities Exchange.
November 2005

Tokki reduced its capital stock to \2.5 billion.
May 2006

Tokki Industries established its subsidiary Tokki Industries Vietnam Co., Ltd. in Ho Chi Minh City, Vietnam as a sales and service base for the Southeast Asian region.
2007 – Now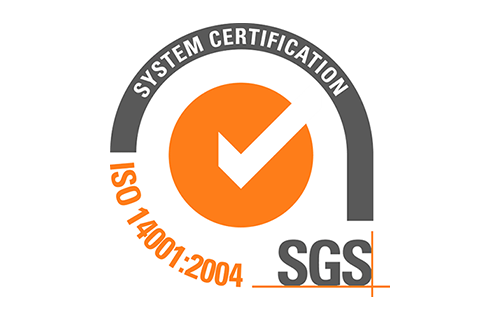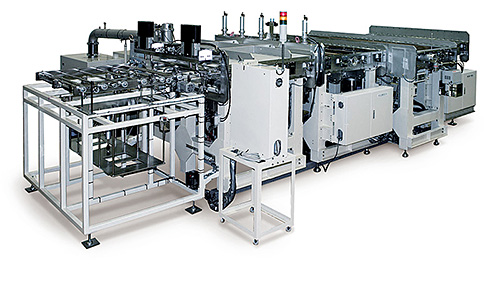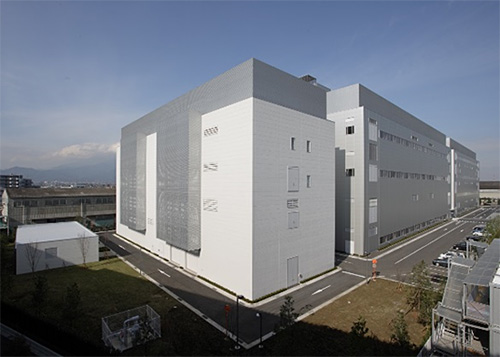 January 2007

The Mitsuke Factory was awarded the ISO 14001 international certification for its environmental management system.
January 2007

Tokki Corporation and GE Global Research Center entered into a partnership agreement to collaborate in joint development and marketing of PE-CVD film encapsulation technology and equipment for manufacturing OLED displays and organic electronics products.
April 2007

Paid-in capital was increased to \3.13754 billion through the issuance of share warrants and new shares for Merrill Lynch Japan Securities.
June 2007

Paid-in capital was increased to \3.61194 billion through the allocation of new shares to a third party for the London branch of Deutsche Bank.
December 2007

The capital and business alliance with Canon Inc. was completed, making Tokki a member of the Canon Group.
February 2008

Tokki completed its sputtering equipment for compound thin-film photovoltaic cells.
March 2008

Tokki entered into a joint research and development contract with Mitsubishi Corporation and the National Institute of Advanced Industrial Science and Technology in the area of organic thin-film photovoltaic cells.
September 2009

Tokki has changed its account month from June to December.
December 2009

Head office of Tokki relocated from Chuo-ku, Tokyo to Mitsuke-shi, Niigata.
February 2010

Tokki transferred all stocks of Tokki Industries to Marubeni Corporation and other.
June 2010

Tokki developed sputtering equipment SPL-H-G5.
October 2010

Tokki became a wholly-owned subsidiary of Canon Inc. by corporate equity swap.
April 2011

Hiratsuka Plant opened.
July 2011

Cheonan office of Korea Service Station opened.
January 2012

Tokki changed its company name to Canon Tokki Corporation.
June 2015

Canon Tokki developed a new sputtering system "RR system" for electronic devices.