Compact Carousel Sputtering Equipment SPS Series
Space saving ・ high efficiency sputtering equipment by adopting carousel method.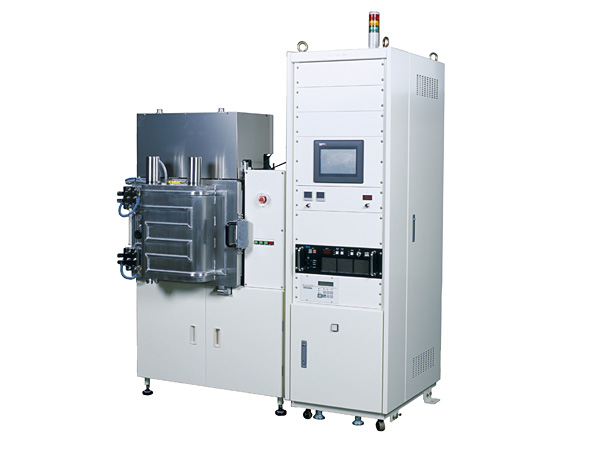 Features

Specifications

Applications
Features
Excellent film thickness uniformity by adopting the carousel high speed rotation.
Easy to unload substrate・exchange target.
Enable to evaporate the 2 types material mix layer.
Both sides of substrate can be evaporated within the batch by automated reversal mechanism.
Save the space by low cost and high productivity.
Spec example SPS‐402
Equipment constitution

Process chamber batch type
Substrate size

W60XH120(Holder)
MAX16 pieces/ batch
Cathode

DC square planar type 2 units DC4Kw
Operation

Fully automated(vent・heat up・evaporate)
Applications
Electronic parts
Crystal device
Chip resistors
LED
Others