CME Series for Crystal Devices and Other Electronic Parts
The evaporation equipment for electronic parts and R&D.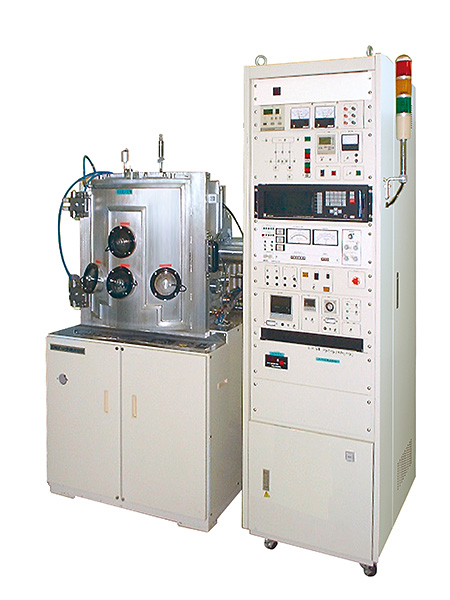 Features

Specifications

Applications
Features
The cylindrical front door design make the operation continent and high quality, highly reliable thin film is available.
Single layer, multilayer film both are available.
Chamber size maxΦ700㎜.
capable of wafer size.
Save the space by low cost and high productivity.
Spec example CME‐70
Equipment constitution

Batch type, substrate rotation type
Substrate dome

Φ600 Φ4wafer
Source

electron gun type, crucible 4 points or 6 points
Operation

Fully automated(vent・deposition)
Applications
Electronic parts
Crystal device
SAW/FBAW
Thin film sensor
Others